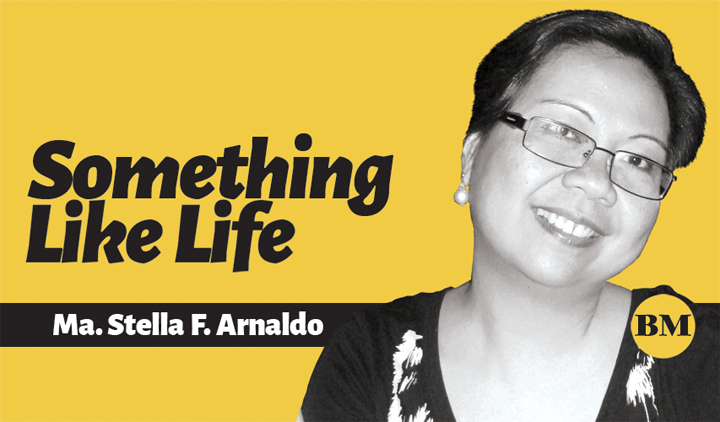 As the country continues to ease pandemic restrictions, I love that many people have learned to leave the comfort and safety of my home.
I was proud of myself for taking a P2P bus from Alabang to BGC recently, and a few trips on the MRT-3, which luckily wasn't crowded at the time. (Free rides until June 30, folks.)
I also started attending important press briefings, as well as global conferences – in person – mingling with colleagues in the profession and new acquaintances and connections. I've dined at restaurants even down south, crossing the Edsa divide just to enjoy new cuisine and the company of old friends.
Of course, there is still a slight concern since we really haven't licked Covid-19. But I just keep my mask on most of the time, and now that I've been boosted by booster shots, I feel a little safer.
My recent travels have brought me to the Clark Freeport in Angeles, Pampanga. As most people know, the Freeport was a former US Army airbase that was converted into an industrial, tourist and gaming area starting in 1992, after the cataclysmic eruption of Mount Pinatubo damaged the base.
(I was telling friends on the trip to Clark that I often followed my parents to the PX capital of central Luzon, Dau, which was just outside the air base gates, to buy my favorite hostess Twinkies. As a college student, Twinkies took a lower priority, as I turned to so-called "blue seal" cigarettes – American-made Marlboros where the top seal is, of course, blue. other. Hahaha.)
Today, Clark Freeport is dotted with warehouses, office buildings, hotels, restaurants and casinos. It now hosts the SMX Convention Center, described as a game-changer in the meetings, incentives, conventions and exhibitions (MICE) market in central Luzon. It is the second freestanding convention center after SMX Manila and has a gross leasable area of ​​over 4,000 square meters.
Ann Olalo, General Manager of Park Inn by Radisson Clark, says, "Our guests are primarily business travelers, with current hotel occupancy averaging 50 percent. With the opening of the new convention center, right next to the hotel, "we expect business to continue to grow in the second half of the year as the hotel focuses on MICE groups."
We stayed in the new wing of the hotel, where the bedrooms this time are painted in soft colors, with open cupboards to easily retrieve one's wardrobe – a bonus indeed for business guests rushing for their meetings or conferences for the day. If you can't get the hearty daily breakfast served at Hues, the hotel's all-day dining restaurant, you can purchase sandwiches, snacks, and drinks at Dash, the take-out kiosk.
Clark's attractiveness as an investment area is set to be further enhanced with the recent opening of a new passenger terminal at Clark International Airport (CRK). Along with media colleagues, we toured the new terminal designed by Populous, an award-winning global design firm whose projects include the modernization of Kansai Airport, Zhuhai International Airport, Tottenham Hotspurs Stadium and the Philippine Arena, among others. Its local partner, Casas+Architects, is one of the country's leading architectural firms that designed the Grand Hyatt in Manila.
The terminal is spacious and can accommodate some 8 million passengers per year. It's bathed in natural light with floor-to-ceiling windows, while its high ceiling evokes the interior of a nipa hut. There's plenty of seating, including functional artwork and furniture for weary passengers to rest and relax.
Passengers are greeted with views of the Sacobia mountain ranges to the west and Mount Arayat to the east. There are accents of green and blue to mimic the lush greenery and landscape of central Luzon.
I had used CRK twice in the past, when traveling to Kota Kinabalu via the old Seair, and remember the convenience was much more accessible to me, as I live in Quezon City. But the old terminal was stiff and stuffy then; just a few hundred passengers already made it claustrophobic. The only stores there were local kiosks for pasalubong shopping.
Thus, the new passenger terminal is an important upgrade, giving passengers and visitors the feeling of being in a world-class international airport, with quality services in addition. I look forward to flying in and out of there in the near future. CRK is operated by Luzon International Premier Airport Development Corp. (Lipad), a consortium consisting of Filinvest Development Corp., JG Summit Holdings Inc., Philippine Airport Ground Support Solutions Inc. and Changi Airports Philippines (I) Pte. ltd.
We were also able to discover the New Clark City Sacobia Bridge, which will connect the Freeport to New Clark City (NCC) in Tarlac. Still being finished, the new bridge will connect the Freeport to NCC, a planned community that will host a new government center for liner agencies, a sports center, schools, housing and other tourist establishments.
Certainly exciting things are happening in this part of the country.
Picture credits: Stella Arnaldo