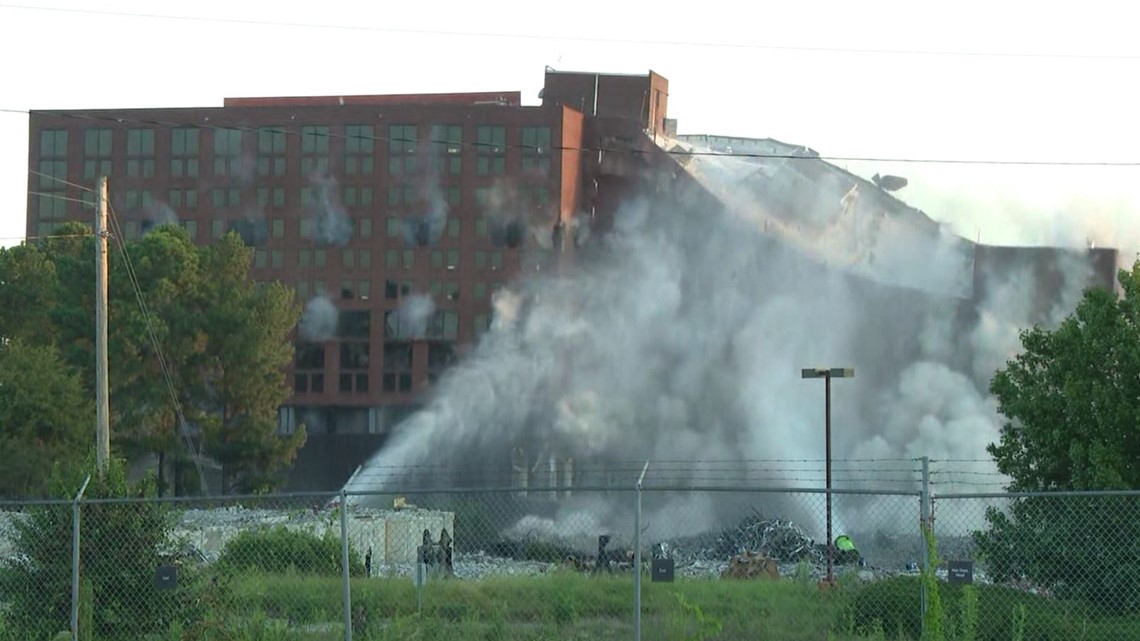 Sheraton Airport closed in 2017.
ATLANTA – UPDATE: The hotel has been demolished. You can review the implosion in the video player above this story.
Check out the story below for road closures that are expected to stay in place until 11:30 a.m.
A 14-story hotel at Atlanta Airport will implode early today as the city clears a site intended for airport expansion.
The implosion of Sheraton Airport, which closed in 2017, is expected to occur at 7:30 a.m. 11Alive will stream it in the video player above this story and on our YouTube page.
RELATED: 14-Story Hartsfield-Jackson Airport Hotel To Implode
Implosion of a 14-story hotel at Atlanta airport frame by frame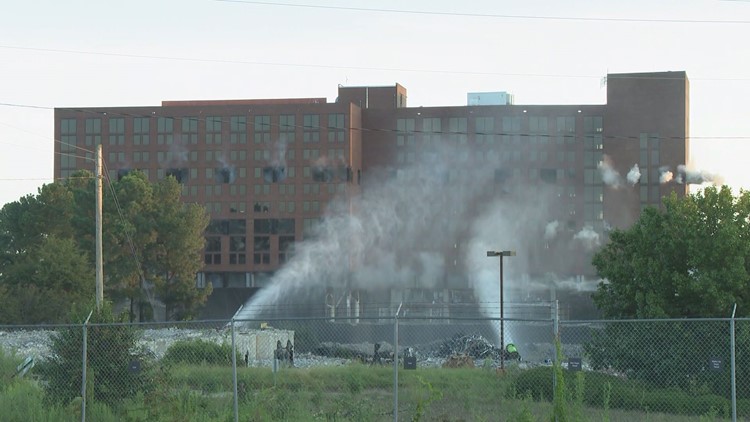 Prior to the implosion, airport authorities announced the following road closures in the region:
Airport Boulevard to Riverdale Road
Sullivan Road to Riverdale Road
Sullivan Road to Massachusetts Blvd
Riverdale Road will remain open – flaggers will be placed along the road to provide visibility for passing motorists
Georgia State Patrol and a HERO vehicle will survey I-285 East and West and I-85 North and South during the event
Roads are expected to reopen at 11:30 a.m.
The old hotel tower is located at 1900 Sullivan Road in College Park.
City officials said "the safety of the airport community is extremely important to us."
The city of Atlanta bought the land after the hotel closed in 2017 for $ 17 million. The property will be used as part of an airport expansion project.
Remaining elements of the old hotel and conference center will be demolished by "more traditional means" by November 2021, airport officials said.
A large exclusion zone will surround the hotel and extend to Sullivan Road in one direction and Riverdale Road at the other end.
The exclusion zone, according to an implosion outline, "indicates that area where people should not be outside or on top of structures during the implosion, to facilitate safety around the demolition site and to ensure that people are not exposed to excess air (noise) pressure above 140 dBL impact guidelines under OSHA regulations. "